The Bob Marley Mausoleum in Nine Mile, Jamaica
It's important to remember that not all famous mausoleums are severe structures that hold the remains of a famous military commander, legendary king, or elected leader. Not all contain historical artifacts or are guarded by armed soldiers. In fact, some mausoleums have become a tourist attraction because they hold the remains of a music pioneer, cultural icon, and beloved family member – such as the Bob Marley Mausoleum.
Bob Marley's Early Life
Robert Nesta Marley was born on February 6, 1945, on his grandfather's farm in Nine Mile, Saint Ann Parish, Jamaica. Some sources list his birth name as Nesta Robert, with a story that a Jamaican official used his middle name as his first because "Nesta" sounded too feminine.
Bob Marley and childhood friend Neville Livingston (later known as Bunny Wailer) started playing music together in primary school. Both friends and their families moved to Kingston when Marley was twelve, and their musical explorations deepened to include the new ska they heard from American radio stations that reached Jamaica.
Marley formed a vocal group with Wailer and Peter Tosh called Teenagers, the Wailing Rudeboys, the Wailing Wailers, and (finally) the Wailers. While he first focused on his vocal career, a helpful local musician taught the young Bob Marley how to play guitar.
Bob Marley's Musical Career
Marley recorded independently as well as with the Wailers. He worked with other Jamaican musicians, became interested in Rastafari beliefs, and began to grow dreadlocks. The group got its big break in 1972 and toured in Britain and the U.S. the following year. His popularity and exciting new reggae sound extended from his home country, and he gained popularity internationally. In fact, some considered him the first international superstar to emerge from an undeveloped country.
He was posthumously inducted into the Rock and Roll Hall of Fame and sold over 20 million records.
Death and Memorial
In July 1977, Marley was diagnosed with malignant melanoma, found under a toenail. The musician rejected medical advice to have his toe amputated and continued to tour. However, the cancer eventually spread to his brain, lungs, and liver. Unfortunately, he could not make it back to his birthplace before he died at the age of 36. A state funeral was held in Jamaica in his honor.
Scheduling a Bob Marley Mausoleum Tour in Nine Mile
Fans and admirers of Marley can visit his mausoleum and house, a tourist attraction located in Nine Mile managed by Marley's family members. The mausoleum is a few miles south of the village of Brown's Town.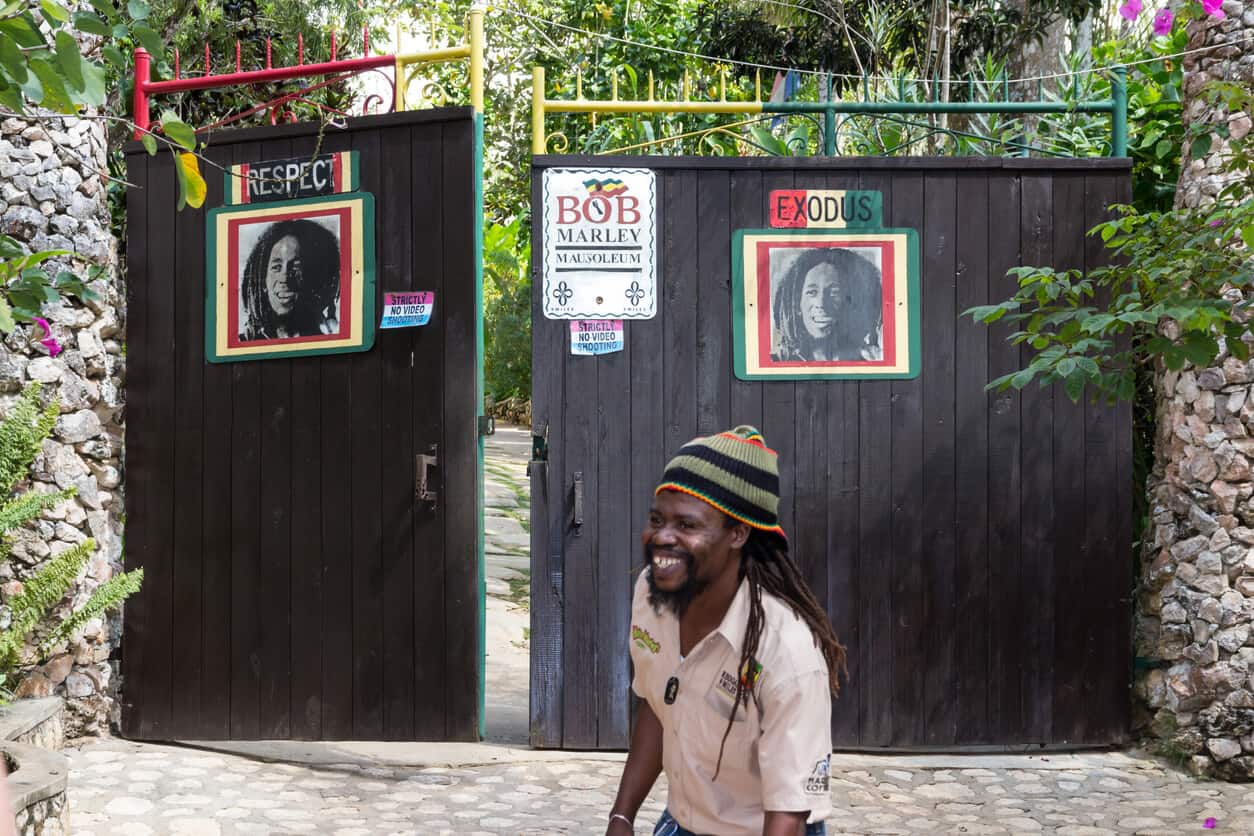 There are two mausoleums on the property. The first holds "Mama Marley's" remains. The second, an eight-foot-tall, oblong marble mausoleum inside a small church of traditional Ethiopian design, entombs Marley – and his guitar.
Visitors can also enjoy many historical artifacts, including a Rasta-patterned "rock pillow" where Marley laid his head when seeking inspiration.
As we consider the final resting place of Bob Marley, it's important to remember that mausoleums are not for political and military leaders. Instead, they can be a beautiful, private place to lay a loved one to rest.
Are you ready to discuss constructing a private family mausoleum with an expert in the field? Contact Forever Legacy – the premier builder of mausoleums in North America.
Belinda McLeod has a degree in Secondary Education, specializing in English and Journalism. She began her career as a freelance writer in 2018 since a flexible schedule would allow her to help care for an aging parent. Since then, Belinda has specialized in writing for the funeral industry. Belinda has written for Cake, a funeral-planning website, nursing homes, mausoleum companies, cremation companies, and funeral homes.