About Forever Legacy
---
Forever Legacy is the premier provider of custom-built private mausoleums throughout the continental United States. We combine the finest mausoleum artisans in the country, materials built for both beauty and longevity, an eternal guarantee on our work, and the finest service in the industry to offer a superior experience from your first call to mausoleum completion.
Industry-Leading Service for Discriminating Clients
At the core of Forever Legacy is our focus on providing industry-leading concierge-level service for our clients. When you choose Forever Legacy for your custom private mausoleum, you receive unparalleled communications and an experience you simply won't find with any other firm.
Focus on Quality Craftsmanship
Because we serve the highest-caliber clients, we focus on delivering exquisite craftsmanship that other firms can't match. We work with the best master craftsmen in the world to create your custom private mausoleum, and provide our skilled artisans with only the highest-quality materials to complete your mausoleum. We are so confident in our quality that we offer an Eternal Guarantee to protect your investment in perpetuity.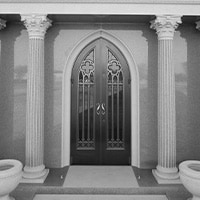 Specializing in Custom Private Mausoleums
Families who are looking for basic box mausoleums that you can find in a catalog turn to other mausoleum providers. Discerning individuals who want a truly unique, custom mausoleum come to Forever Legacy. We specialize in complete custom solutions to satisfy even the most demanding aesthetic disposition.
You'll find no finer private mausoleum team than that at Forever Legacy.